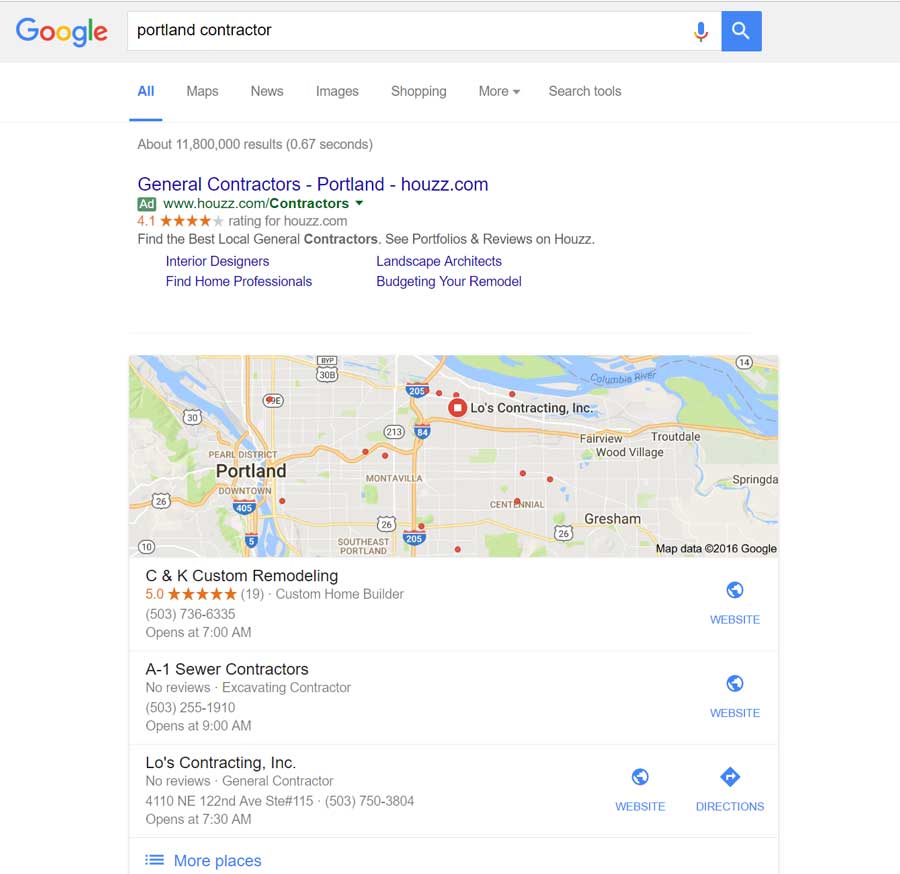 Small Business Start-Up & Marketing Strategies
In this session, you will learn about marketing. You will learn how to use market research to identify who your customers are and how to reach them. You will consider the importance of a business name and logo. You will learn about traditional methods of marketing such as signage, collateral, advertising, promotion, and direct mail as well as online or digital marketing strategies, including how to set up a business website and the basics of search engine optimization (SEO) and search engine marketing (SEM).
Marketing is how you establish your business presence or brand, the way that you communicate the value of your product or service to your target audience, and how, where, and at what price you sell. Everything from your business name to your logo, the words and messages you choose, your packaging, signage, website, location, and more all feed into your overall marketing and your unique brand.
The marketing strategy for your business will be your plan for reaching your customers, so to begin you need to ask yourself, "Who is my customer?" The more you know and can define your customer the better your marketing plan can be. You can then tailor your plan to your customer. For example, your marketing plan will be different based upon whether your customer is a college student, a business executive, or a parent with young children. Will your customers primarily find you through online searches, through word-of-mouth references, seeing a logo and phone number on a car or work truck, or by walking past your storefront? There are different marketing tools that will be effective for different customers. In order to learn about your customer and your customer's preferences as well as your competition, it's important to conduct market research.
Market research
Your competitors can be an excellent resource when it comes to market research. Make a list of the most successful businesses that fall within your field of interest and study them (maybe even go to work for them). Research, and if possible consider visiting these businesses and be prepared to ask the questions that are most important to you. You can benefit from their experience by copying successful marketing plans, including selling methods, pricing, and advertising.
Will your customers be looking for convenience, pricing, quality, and/or service?
What are the scenarios in which your customers will be searching for or needing your product?
Where will they look? What is the best way to reach your customers where they are?
Is your product or service something that would generate a repeat customer (such as a food truck or cleaning service), or is it likely to be a one-time engagement (such as a wedding cake)?
How does this influence your marketing strategy? (Could you create a subscription or frequent buyer program?)
Will you have foot traffic where customers may happen upon your business based on signs or an attractive storefront or window? Would they be inclined to stop on their way to work, or their way home? Is your location busy on weekends or weekdays, and how does this align with your customers' habits?
It will be difficult to make sound marketing and promotional decisions without being informed of your customers' real wants and needs. If a specific geographical area defines your market, free and low-cost demographic reports based on the census can be obtained that will furnish demographic information on the population of a particular area. For resources that provide this information, use Google.com to search for "demographic data." The United States Census Bureau has a Small Business Edition that is free and can generate reports with key information pertaining to your location and type of business as seen below, offering small business owners a tool to help forecast demand.
One of the best ways to learn about your customers, especially after you start your business, is through customer feedback. Pay attention to the valuable information your customers can give you. Ways to improve feedback are spelled out in our Customer Feedback session in the Business Expansion cours e .
The importance of a good name and logo
Equally important is your business logo. A memorable logo also adds to your marketability. It will establish your name and brand recognition. It will enhance the image you wish to create. Your logo can be used on all company materials including signs, business cards, brochures, invoices, your website, gift boxes, labels, and shipping containers. You can design a logo yourself or hire a graphic designer to help you. Freelance graphic designers can be found on sites such as Fiverr or Upwork, where you can preview samples of their work as well as pricing before you contact them. You may want to consider the complexity of your design as well as the color scheme. Logos with many colors are typically more costly to produce. If hiring a designer, be sure to specify whether you need a logo for print use, digital use, or both.
In addition to a business name and logo, you might consider a tagline. A tagline is a short phrase that helps people identify your business. For example, Disneyland's tagline is "The happiest place on earth," and Nike's is "Just do it." When creating a tagline, it's best to keep it simple and keep it short.
Trademarking and legal issues to look out for
When deciding on your company name, tagline, logo, and artwork, check to ensure your choices are not currently protected under trademark, copyright, or intellectual property laws by someone else. Refer to or revisit the Licenses and Permits session , under section "Business Name or DBA," when considering any legal ramifications related to using your company name and branding-related content. Consult a lawyer on this issue in order to avoid unpleasant surprises (for example, the possibility that your company tagline belongs to someone else). You can also do a quick check at the U.S. Patent and Trademarks Office: www.uspto.gov for existing intellectual property. Remember to frequently check into the patent and trademark office as sometimes it takes months for other company information to show up on the website.
Essential tools for good business marketing
If you're armed with the marketing essentials you can't help but succeed in attracting new prospects and bringing in more business. Spend some time on getting your marketing toolkit in place and be prepared at all times.
A plan and a budget: Getting a plan that will support you for years to come is essential to keep you on track. It doesn't need to be as thick as War and Peace, but it does need to be written down, clearly communicated to your team and acted on day by day — even when business is booming.
A great product or service: Advertising your business has no point if the customers don't want, value or love what you have to offer. Make sure you do your research and listen to your customers before sending your product out to the market.
A professional brand: A brand is much more than a logo. It encompasses everything people see, hear, think and feel about your business. Invest up-front in developing a brand that stands out from the crowd. It'll save you money and heartache in the long run.
Powerful marketing materials: Your business card, sales brochures, sales letters, website, signage, uniforms and car decal speak volumes about your business. Make sure they look professional and appealing at all times.
An elevator pitch: In the course of marketing your business you'll get asked thousands of times 'What do you do?' Don't make the mistake of boring the poor person who asked the question. Make sure you have a fun, interesting and memorable pitch ready at all times — and be able to deliver it in the time it takes to travel a few floors in an elevator.
A brilliant website: Your website must attract attention and give value to those who visit. Use it as a tool to retain and keep in touch with existing customers as well as for enticing new customers. The online world can be very scary to many small-business owners, but, if you don't embrace it, you may find yourself out of business.
A simple database: The backbone of all good marketing is about building a solid database of past, present and future customers (prospects) so you can keep in touch and communicate regularly via e-newsletters, emails and phone.
Clever ideas for marketing your small business
You don't need to spend buckets of money on marketing. Creativity and a bit of gumption to do something different from everyone else in the market can be the difference between business success and business failure. Here are just a few of hundreds of ideas to market your business:
Attend networking events. It's not what you know, but who you know. Get out there and network — meet and greet. You can never have too many friends in life, even if they don't end up as customers.
Sponsor a local event or charity. It really does make you feel good to support your community, and everyone benefits — you, your staff, your customers, the people you sponsor and, of course, the community at large.
Use social media. Using social-networking sites like Facebook, Twitter and LinkedIn, producing your own videos for YouTube or writing your own blog are creative methods of letting people know about you and your business. Go on, have a bit of fun.
Host seminars and events. Hosting your own events and inviting along your best customers and some of their friends is a great way to get to know people, connect at a personal level and build deep relationships.
Become a public speaker. If speaking isn't your number-one fear after death, hone your skills and become a great and entertaining speaker. It's a fabulous way to demonstrate your expertise and generate new business enquiries from the audience.
On-Page Optimization
If keyword research is the foundation of your SEO strategy, on-page optimization undergirds the rest of the search infrastructure. On-page optimization includes everything from optimal keyword density to site load speed that helps Google evaluate and rank your page. Great keywords won't deliver results without good on-page optimization. Here's a look at the basics:
Page titles should have an H1 tag (most content management systems do this automatically) and include a keyword and your brand name, if applicable. Limit your title to about 55 or 60 characters, which is all that displays in search results.
While metas aren't technically factored into search, they do give the searcher more information, entice them to visit, and often serve as a call to action. Limit them to about 150 characters or so.
Adding schema markups is one of the most powerful ways to boost your website in the SERPs. Schema tells the search engine what your content means, not just what it says, which changes the way the content is indexed. Google's Structured Data Markup Helper makes it easy to add schema markups to your site.
While there is no "optimum" keyword density percentage, there are some best practices to follow, such as including keywords in the title, meta, and anchor text, and avoiding keyword stuffing on the page. Use natural language and aim to drop the keyword at least once in the first 100 words of copy on a page.
Social media has a prime place in small business SEO; Google bots make a direct connection between your website and your social media profile pages . Include relevant social icons on your web pages—it not only improves your search, it adds credibility for visitors who land on your site.
Be sure to look at all your pages, including landing pages, product pages, and your company blog and implement SEO best practices across the board. Don't forget ALT tags for images on your site; while the impact is small, the cumulative effect could make a difference in your rankings.
Sources:
https://www.scu.edu/mobi/business-courses/starting-a-business/session-13-opening-and-marketing/
https://www.dummies.com/article/business-careers-money/business/small-business/general-small-business/marketing-your-small-business-for-dummies-cheat-sheet-209175/
https://buildfire.com/marketing-strategies-for-small-businesses/